OVERVIEW
Oparo Ltd is an algorithm-based property investment company, that trades in stressed property assets. An experienced Executive committee (led by Toby Wilde and Babak Gharbi) has been assembled representing 150 years of property investment involvement, with professional teams set up and the algorithm refined.
Oparo has developed a platform to speed up, simplify and "quality control" deal appraisals. The nature of financially-stressed assets means that the greatest discounts can be achieved when you are a cash purchaser able to move quickly.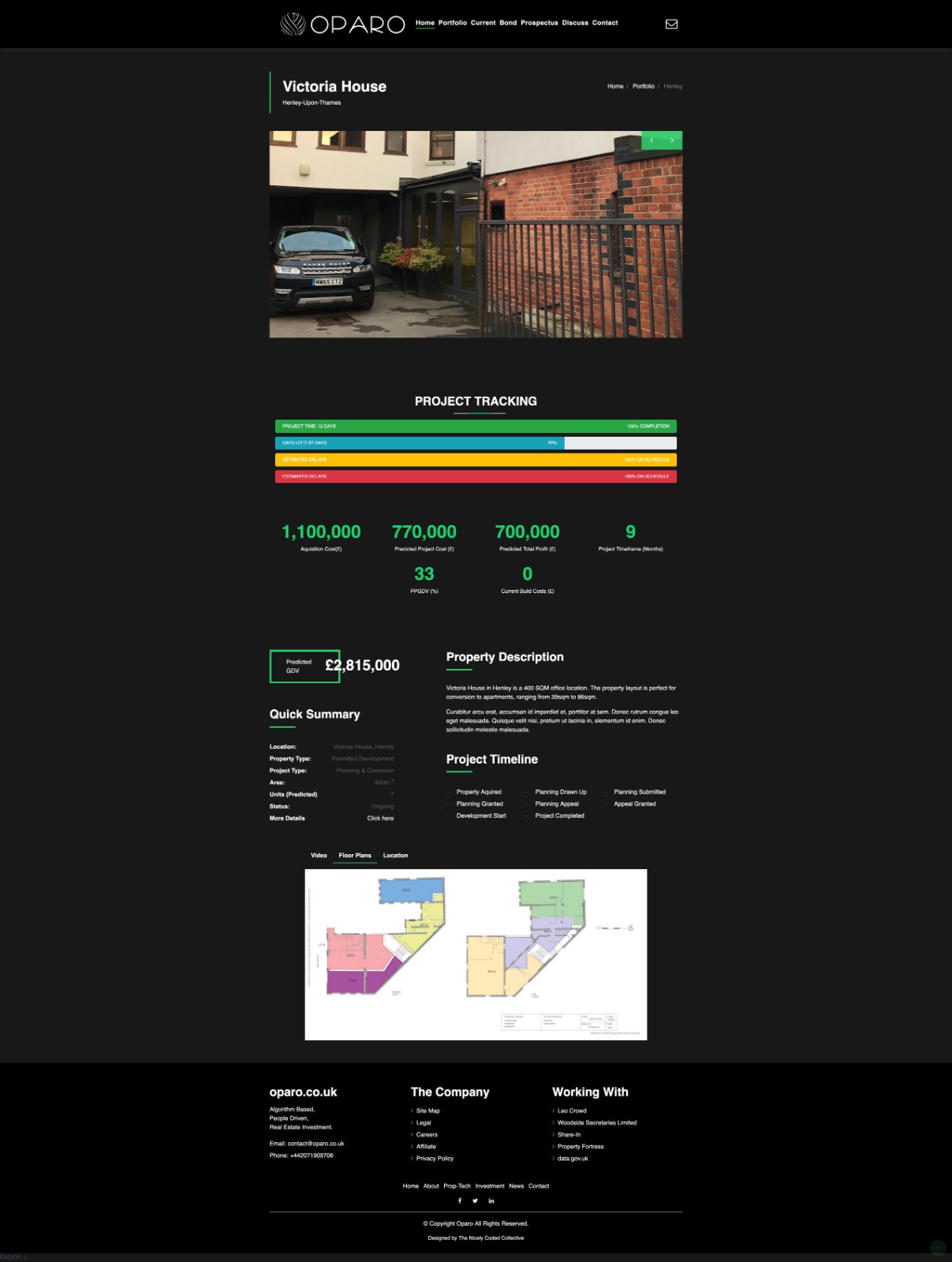 HOW DOES THE ALGORITHM WORK?
The Oparo algorithm combines thousands of data points, machine learning and Bayesian logic to identify financially stressed assets before the point of financial distress, allowing them to potentially acquire them prior to the appointment of an administrator or receiver. This early engagement should enable Oparo to acquire the properties below market value and reduce the possibility of a bidding war and allow Oparo to complete a higher volume of transactions compared to a traditional Real Estate company.
Oparo's plan for the future is to grow its assets under management, increase the gross development values and begin new build developments.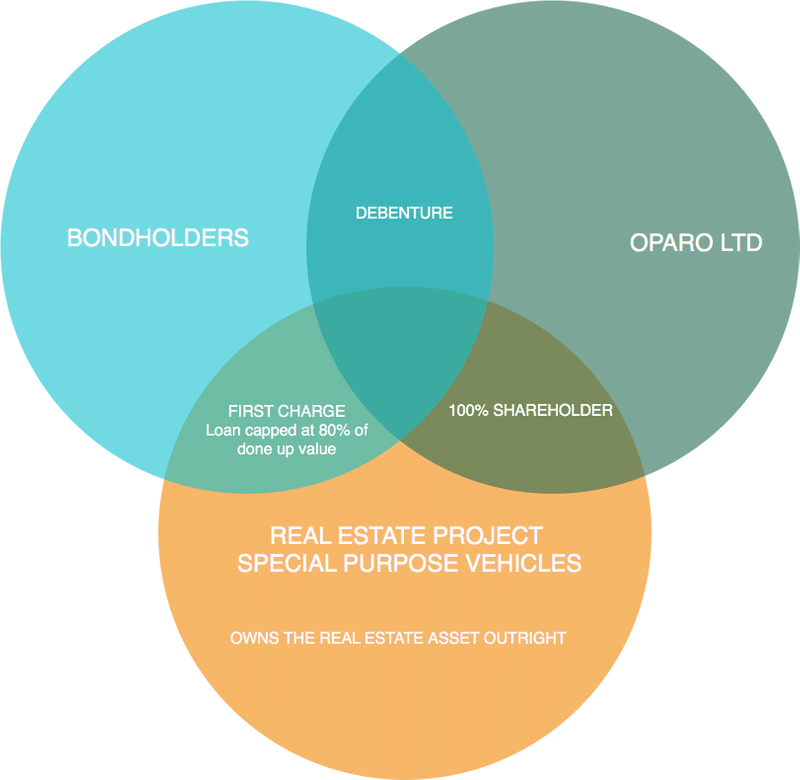 BELOW MARKET VALUE AND PLANNING UPLIFTS
Oparo target properties that are 20% below market value. Of particular interest to Oparo is Planning Uplifts (particularly commercial conversions), change of use and brownfield land. The algorithm produces a number of the increasingly rare Permitted Development (PD) sites across the UK and these properties allow Oparo to capitalise on both planning uplift and conversion/refurbishment margins.
Financials
Target Bond Raise: £2,000,000
Bond Term: 36 Months
Bond Interest Rate: 9%
Profit Share: 10% (In addition to the 9% coupon bond holders are entitled to 10% of bond project net profits on redemption)
Payout Frequency; 1st year annual, then next 2 years bi-annual
Minimum Investment; £10,000 - IFISA funds accepted
Security:
- Custodian authorised by FCA
- First charge on asset
- Debenture against Oparo Ltd